Compressed Air Oil Contamination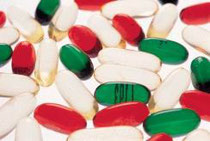 Compressed Air Oil content monitoring is important and critical to many industries in applications such as:

Pharmaceutical Applications
Monitoring Compliance for Compressed Air Oil Content quality to ISO 8573.1-C
 Fermentation: Healthy bacteria, no product contamination
 Aeration: Higher quality products
 Tablet production: Increased purity
 Packaging and bottling: Lower rejection rate
 Automated production lines: Reduced possibility of contamination


Pulp & Paper Applications
Nothing less than 100% oil-free air will be acceptable in fine-grade paper manufacturing
Paper mills use compressed air for instrumentation, paper machine operations, cleaning, and general plant air needs.


Petroleum Refining Applications
Catalyst Regeneration
Instrument Air
Process Air

Petrochemical Applications
 Air separation: Lower costs, purer gases
 Fermentation: Healthy bacteria, no product contamination
 Control systems: Smoother functioning, pure end products
 Aeration: Higher quality processes and products
 Hazardous processes: Increased safety and security
 PET production: Enhanced product quality, safer processes
 Pneumatic transport: Prevents defects and pipe clogging, increases safety

Oil & Gas Applications
 Hazardous processes: Increased safety and security
 Control / Instrument air: Increase uptime, lower costs
 Nitrogen generation: Purer gas, less downtime
 Buffer air: Prevents main process/gas compressors from shutting down
 First-generation drives and controls: Assures trouble free equipment operation, of any age.
 Process operation
 Calibration and test equipment: Prevents contamination and faulty readings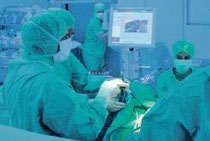 Offshore Applications
Compressed air is used primarily for cleaning pipes, dehydration, pressure-testing pipes and instrument-air applications (such as operating valves).

Power Plant Applications
Natural Gas-Fired
Nuclear
Cogeneration

Textile Applications
Air-jet weaving: Less downtime, reduced replacement costs, fewer rejections
Air-jet spinning: Smoother production, less maintenance, fewer rejections
Pneumatic transport: Prevents instrument damage and pipe clogging, increases safety
Texturizing: Less production stoppage, better quality yarn

Winery Industry
Air supply for bladder press during grape pressing Supply oxygen to bacteria during fermentation to produce wine
Control the valves and actuators in automated lines for
Filling, packaging and bottling
Cleaning bottles, packages and moulds prior to filling
Using in filling and capping machines


Food & Beverage Applications
Monitoring Compliance for Compressed Air Oil Content quality to ISO 8573.1-C
Automation/instrument air: Prevents jamming and contamination
Transportation: Maintains powder purity
Cleaning air: Eliminates risk of inferior products through contamination
Air blowing/aeration: Prevents losses due to impure air
Fermentation: Ensures healthy bacteria, no product contamination
Food storage: Avoids losses of stored foods
Cooling and spraying: Clean air reduces product rejections
Filling and capping: Guarantees product purity
Other uses: Protects your reputation for quality

Bottling Applications
Essential resource in PET packaging.
PET High Pressure Unit

Automotive Industry Applications
Spray painting: higher quality finish
Paint baths: better adhesion
Clean surfaces: ensures paint adhesion and corrosion resistance
Water based paints: silicone-free painting
Robots: trouble-free operation
Pneumatic tools: clean air for better health

Electronics & Semiconductor Manufacturing Applications
Control systems: Smoother processes, fewer rejections
Cleaning: Reduced end product failure rate
Direct production: Fewer defects and rejections
Nitrogen for soldering: Pure gas for high product quality
Others
TFT / LCD screen manufacturing
Memory device manufacturing
Optical storage devices (CD, CD/RW, DVD, DVD/RW)
Hard disk manufacturing
CDA systems for electronics manufacturing
Home White Appliances
संपीडित वायु तेल संदूषण की निगरानी
圧縮空気の油汚染の監視
壓縮空氣中的含油污染監測
Сжатый воздух Нефть контроля загрязнения
Aire comprimido Aceite de vigilancia de la contaminación
Air comprimé surveillance de la contamination d'huile
مضغوط الهواء لرصد التلوث النفطي